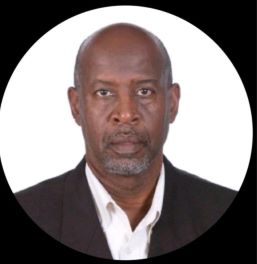 Engineer Rupert R. James is a currently employed to the Port Authority of Jamaica as Assistant Vice President. He is in charge of the maintenance of all the assets of the Port Authority of Jamica to include the design and maintenance of all mechanical and electrical systems. His previous employment includes Wisynco Group Limited as Maintenance Manager; Red Stripe Jamaica as Best Practice Trainer; and Jamaica Public Service Company Limited as Maintenance Engineer.
He holds a Diploma in Electrical Engineering (Power) from the College of Arts, Science and Technology (now UTECH,Ja), and a Bachelor of Science in Electrical Engineering (Power) from the University of Technology, Jamaica. He is also certified in Occupational Health and Safety Management Systems.
Engr. James served on the council of the Jamaica Institution of Engineer as VP; Engineering Affairs, Divisional Head Electrical.  He currently serves as a Director on the board of the Professional Engineers Registration Board.