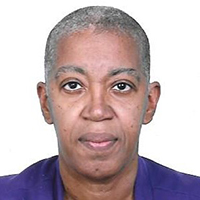 Heather Clarke, FCA,  has worked in financial management for over twenty five years across various sectors including savings and loans, development banking and environmental management and planning in the private sector and the public sector. These assignments include Manager, Finance and Accounting at the National Environment and Planning Agency and Assistant Vice President, Group Accountant at the Victoria Mutual Building Society. Heather holds a Master of Science in Accounting from the University of the West Indies and an MBA from the University of Manchester.
Heather is a Fellow of the Institute of Chartered Accountants of Jamaica. 
She was appointed Registrar of the Professional Engineers Registration Board in June 2018.