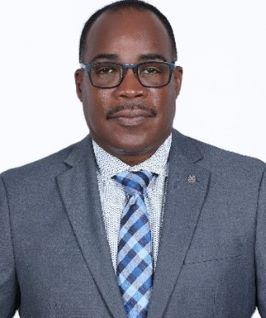 Engr. Christopher Hamilton is a registered Professional Civil Engineer in Jamaica with over 20 years of professional experience. He has a Bachelor of Science Degree from the University of the West Indies, St Augustine Campus, and an Executive MBA from the University of New Orleans. He has been employed at the Port Authority of Jamaica since 2002 and is currently the Vice President - Engineering in the Engineering and Port Development Division. His experience in the marine and civil infrastructure development has resulting in the implementation of several successful projects, including the reconstruction and expansion of the Kingston Container and Montego Bay Freeport Cruise and Cargo Terminals; The Half-Way Tree Transport Centre and the upgrade to the Ocho Rios Cruise Terminal and its environs.
Engr. Hamilton has participated in several specialized port and infrastructure development seminars including industry specific training in USA, Singapore, Argentina, and China. His earlier years in the industry were spent with private contracting companies managing building construction and civil engineering contracts in the moving through the ranks from Junior Engineer to Engineering Contracts Manager.
He is an active member of the Jamaica Institution of Engineers where he has served in the capacity of Civil Division Charmain, Vice President, Honorary Secretary, Membership Committee Chair, Conference Committee Chair and President in 2018 – 2019.
He was appointed to the Professional Engineers Registration Board in 2023.