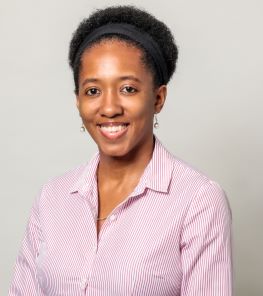 Engineer Anthea Newman is presently employed by Petrojam Limited as the Distributed Control Systems (DCS) Coordinator with responsibility for all facets of the Process Control System in the Refinery Production Department. Prior to this, she worked at Alumina Partners of Jamaica (Alpart) in the capacity of Control Systems Engineer. She has over twenty (20) years' experience in day-to-day management, designs and upgrades in Moore™ to ABB's Infi90 to 800xA and ABB's PPB to 800xA Systems in Refinery Process Control.
 She holds a B.Sc. (Hons) in Chemical and Process Engineering from the University of the West Indies (St. Augustine) and a Masters' in Business Administration from the University of Manchester (Manchester Business School). She served for a number of years as Chairman of the Behavioural Safety Committee at Alpart and as a member of its ISO 9001 Internal Auditor team.
Engineer Newman has been a member of the Jamaica Institution of Engineers (JIE) for nearly two (2) decades and has served as a Council member and Vice President of the Institution.